Mare/Foal Signature Soft T-Shirt $25.00 Picture on front of shirt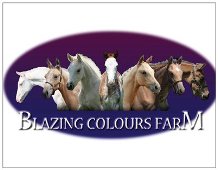 About this picture. The black and white mare is a dutch warmblood sired by Samber. The buckskin pinto filly is a warmblood sired by Mirabeau and her name is MiraSaleen.


Stallion heads T-Shirt $20.00

About this picture. Left to right. Cloud Ten (white Thoroughbred stallion), Mirabeau (cremello Warmblood stallion), Arts Aero (black and white pinto Warmblood) , Golden Time (palomino Thoroughbred sabino stallion), Sato (palomino pinto Thoroughbred stallion), Simba Twist (buckskin pinto Thoroughbred stallion) and El Dorado (cremello Thoroughbred stallion)




Cloud Ten as "Silver" in the Lone Ranger movie T Shirt. $20.00

Cloud Ten was sold to Disney and played "Silver" in the new Lone Ranger movie. The movie debuts July 3 2013.