| | |
| --- | --- |
| | What is going on around Blazing Colours Farm |
BCF merchandise for sale
Offering mugs, T-shirts, tote bags, key chains, hats etc... ALL with pictures of our horses on them.
Now accepting horses in for training
We do it all from backing youngsters to retraining to working with stallions
2015 foals start to arrive in April.
Blazing Colours Farm streams live to MareStare. We are expecting 11 of our own foals this year. 5 have been sold inutero and 6 are still available for purchase. See our sales and mares page for details.
We also offer foaling services to outside broodmares. Email us with questions
See MANY of Mirabeau's offspring all in one place.
This page we dedicate to offspring sired by Mirabeau. Everything from foals, to growing kids to mature riding horses. If you own one of his kids (or any of our stallions kids)please email us updates often!
CUSTOM Foals now available for sale
We are offering custom foals available for purchase. With this unique option you chose the sire and dam of your new horse! We understand with all the options available this can seen overwhelming, so contact us and we can chat about your future goals to help you pick the right combination of mare and stallion. When you chose this option we allow you 20 months to make payments on the horse and the average price of one of these foals is $9,500. So with $500 down and $450/month you could own your very own Blazing Colours Farm horse!
Boarding and Riding lessons now available!
We now offer full board and riding lessons at our state of the art riding center. April Wayenberg, as a horsewoman, has over 25 years of hands-on experience in the equine industry. She is a dedicated horsewoman and takes great pride in the day-to-day care of the horses. She is a hands-on owner/trainer who manages everything from the feed program to turnout to training to medical needs. She has a keen eye and notices changes in behavior, feed intake and way of going before they even become an issue. Her attention to detail and care she provides is second to none. She invites you to join the Blazing Colours Farm family.
Blazing Colours Farm is situated on 50 beautiful acres in Southern, Ontario and is dedicated to breeding top quality Coloured Warmblood and Thoroughbred Sporthorses. Whoever said you have to sacrifice quality to get colour, never visited Blazing Colours Farm!

We specialize in breeding horses for their athleticism and ability to perform as hunter, jumper, dressage and eventing horses with the unique colours being an added bonus. When visiting our farm it is normal to see palomino, buckskin, cremello, perlino and pinto patterns of all types! To see a plain bay or chestnut is a rarity. We have sold horses ALL across North America and stand behind the horses we produce. We are not just a breeder but a FULL SERVICE sporthorse center that offers training as well as coaching. We have a lengthy list of happy customers which gives us a top-notch reputation!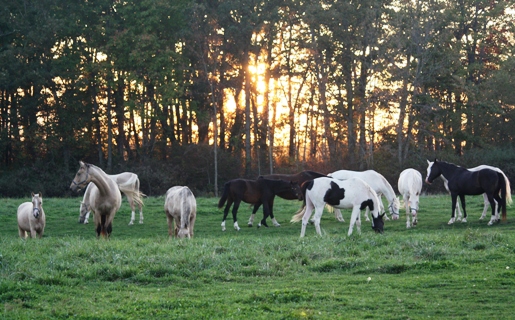 | | |
| --- | --- |
| | We always welcome visitors. Please call to make an appointment and we would be happy to arrange a tour. We would like to make your breeding dreams come true and get a world class coloured warmblood sporthorse,whether it be a pinto, buckskin, palomino or a combination. |

Blazing Colours Farm is your complete sporthorse center.
Whether you want to breed your next champion, board & foal out your broodmare, purchase a custom foal/youngster/show ready partner, start your horse under saddle, get coaching from a true horsewoman or board your own horse at a state of the art facility; BLAZING COLOURS FARM should be your choice.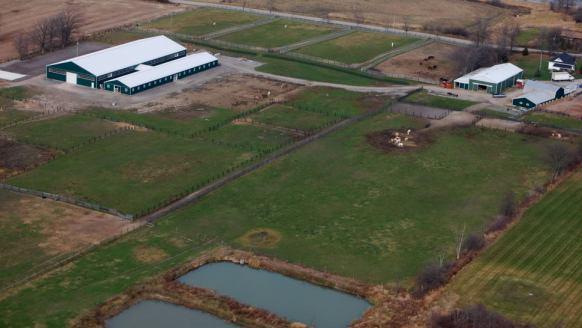 Come Join Us at BCF!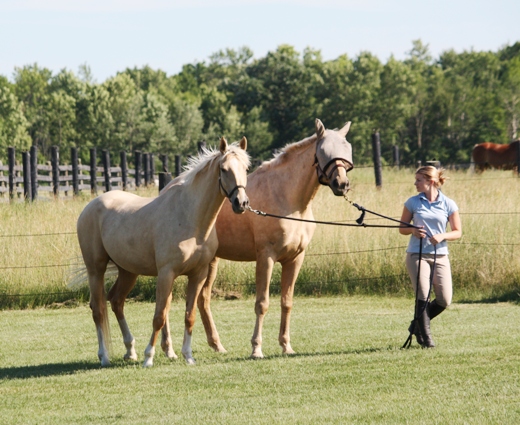 To see if joining the BCF family is right for you...
Contact us by email or call 905 386 0815
Blazing Colours Farm - 74033 Regional Road #45 -
Wellandport - Ontario - L0R 2J0 - Canada